19 January, 2022 Vietnam Tourism
Updated on May 14, 2022
Vietnam fully opens the country for international tourists from March 15, 2022 under new normal conditions.
Vietnam has fully opened its air, land and sea borders from March 15, 2022 for international tourists to visit the country, all travel restrictions imposed since the pandemic broke out in Vietnam in 2020 would be removed.

Here are key points of the new guidelines for vaccinated entrants from May 15, 2022:
Upon arrival, you must present:
Proof of valid medical/travel insurance covering Covid-19 treatment. Minimum cover USD10,000 (Link to info) which costs from 18 USD/Person.

You can purchase it at the insurance companies from your home country or you can purchase it online on this website https://www.lumahealth.com/travel-insurance/luma-vietnam-pass/

Downloaded PC-Covid mobile app (Apple/Google Play) which must be presented to enter all VN establishments.
VISA EXEMPT
Visitors from the following countries may enter visa free, and stay for the indicated number of days.
ASIA
Brunei, Myanmar - 14 days
Japan, South Korea (ROK) - 15 days
The Philippines - 21 days
Cambodia, Indonesia, Laos, Malaysia, Singapore, Thailand - 30 days.
EUROPE
Belarus, Denmark, Italy, Finland, France, Germany, Norway, Russia, Spain, Sweden, The United Kingdom - 15 days.
To stay beyond this number of days, you may apply for a visa extension upon your arrival in Vietnam.
VISA REQUIRED
Simply apply online for your tourist E-visa, valid for 30 days. E-visa fee is USD 25, processing time is 3 working days. You will receive your code by email to print your visa.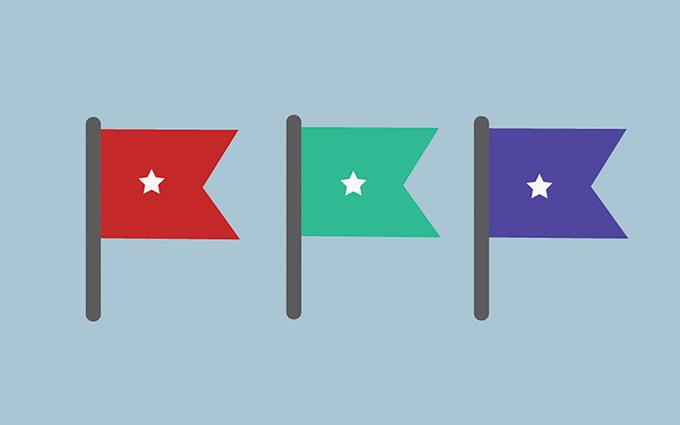 ---
How to Apply for Vietnam's e-Visa:
Step 1: Prepare the required materials:
One 4x6 passport photo in .jpg format with a white background, without glasses
One photo in .jpg format of your passport data page
Passport valid for at least six months
Your temporary address in Vietnam and points of entry and exit
Debit or credit card for payment
Step 2: Click this link or access https://immigration.gov.vn and go to 'E-visa Issuance' then click on the link for 'Outside Vietnam foreigners'.
Step 3: Upload your .jpg images (passport data page and passport photo) and fill out the required fields on the form completely. Submit your form.
Step 4: Pay the e-Visa fee of 25 USD. Copy down the document code provided.
Step 5: Within three working days you should receive news of your e-Visa application via email. If not, you can also run a search for your e-Visa at this link.
Step 6: Use your document code to locate your e-Visa online. Download and print the e-Visa in two copies for extra safety.
TIP: Travellers with an e-Visa can go directly to immigration counters at their point of entry and do not need to queue at Visa on Arrival counters.
Health Declaration & required health apps
During your stay in Vietnam, you will be required to download and use two applications: PC-COVID (from Apple Store or Android Market). All Vietnamese are required to use these apps as well.
---
Health checks on departure
Domestic travel: Travelers are required to:
During 10 days from the date of entry, tourists are requested to continue to self-monitor health. If having signs and symptoms of SARS-COV-2, must immediately notify the nearest medical facility.
Comply with the Ministry of Health's 5K message: khau trang (face masks), khu khuan (disinfection), khoang cach (distancing), khong tu tap (no gatherings), and khai bao y te (health declarations).
Currently, domestic flights restrictions have been reduced until the new update. However, please notice that all requirements might have resulted in changes requirements of the different destinations.
International travel: These follow the guidelines and procedures published by the country you are returning to.
---
Health and safety precautions for travelers
Visitors in Vietnam are encouraged to take sensible precautions against COVID-19 during their trips.
Avoid traveling if you have a fever and cough. If you have fever, cough, and difficulty breathing, alert health care services and share with them your recent travel history.

Maintain social distancing. Stay a meter or more away from others, especially those who are sneezing or coughing, or have fever.

Wash your hands regularly with soap and running water. You can also use an alcohol-based hand-sanitizer to spray your hands as often as you like.

Cover your mouth and nose with tissue when you cough or sneeze. Dispose of dirty tissues immediately and wash your hands after coughing or sneezing.

Avoid contact with live animals. Wash your hands with soap and water if you touch live animals or animal products in markets.

Eat only well-cooked food. Make sure your meals especially animal proteins and dairy products are thoroughly cooked and prepared in a sanitary environment.

Discard single-use masks. If you choose to wear a single-use mask, ensure it covers your nose and mouth, avoid touching the mask, and wash your hands after removing it.
"Any travelers experiencing symptoms of the virus − fever, cough and difficulty breathing − should immediately call Vietnam's health hotline: 1900 3228. Vietnam has appointed 180 authorized testing facilities to carry out testing and diagnosis of COVID-19 disease. See the full list. For a full overview of the COVID-19 situation in Vietnam as it relates to travelers, as well as daily updates, please see our updated travel advisory."
---
The information above is compiled by the Vietnam Tourism Advisory Board as a public service for travelers. Guidelines may change at any time based on conditions, as determined by the Vietnam government.