Thailand is endless, from lush rainforests and tropical wildlife, to sugary beaches and magical waterfalls. Ancient ruins sit next to glittering temples, while floating markets lead to sizzling street food stalls. A Thailand holiday with VietAsia Travel will take you from the hill-tribe villages of Chiang Mai, to the crumbling ruins of Ayutthaya, and to the technicolour reefs of Phuket. We'll navigate the vibrant flower markets of Bangkok, cruise the Chao Phraya River on an antique rice barge, and cross the historic Bridge over the River Kwai. Known as the 'Land of Smiles', you'll relish the friendly Thais and their relaxed approach to life, often expressed with the phrase 'sabai sabai'. You'll find your own tranquility as we practice T'ai Chi with locals, relax on the Phuket shoreline, learn how to cook delicious Thai cuisine, and meet a Buddhist monk in a golden temple.
Book your Thailand tours with us and unlock the infinite possibilities thanks to our exclusive VietAsia Travel's Highlights.
Find / Request for your
dream Thailand tour
.
Refine
the itinerary.
The inquiry and quotation
procedure is completely
FREE
.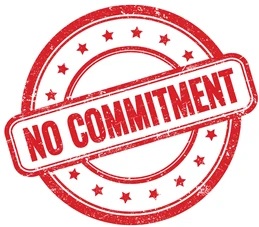 You do NOT have to commit to the Proposal until you are fully satisfied.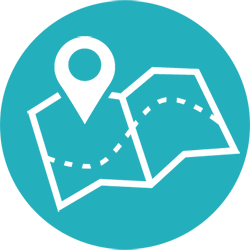 What is the best month to go to Thailand?
=> Thailand is a great year-round destination, but the best weather is usually between November and April. The climate varies between the east and the west coast. September brings the heaviest rainfall on the west coast, while the east coast gets its highest rainfall in November.
Should I carry cash to Thailand?
=> When travelling in Thailand, you'll need cash for paying in markets, for tuk-tuks (autos), songthaews (local buses) and at the street food joint you badly want to try out. ... If you have apprehensions on carrying so much cash on you, then carry at least cash required for 2-3 days of your stay there.
What is best currency to take to Thailand?
=> You will get your best exchange rate in Thailand. There is NO reason to bring any Thai baht with you to Thailand! Stores and hotels usually have a lower exchange rate than the many bank money changers. My preference is to keep a credit card for emergencies and use cash, travelers checks and debit cards in Thailand.
Why Should You Take our Thailand Private Tours?
1.
Personalized Itinerary
You'll get a flexible trip plan tailored to your interests, needs and budget. While we suggest a plan, it's you who decides where to go, when to start, where to live, and how long to stay there.
2.
Hand-Picked Hotels & Restaurants
You can choose the accommodation and food that suit your tastes.
3.
Private Local Guides
Local guides in a Thailand private tour only get your needs focused, and have enough time to answer all your questions.
4.
Private Vehicle & Driver
You'll travel in a private car, spacious and comfortable, with your driver who is always ready to escort you to the next destination.
5.
Affordable Price
Thailand Private tours can be available at a reasonable price while ensuring quality. As the trip is planned around your needs and interests, no money will be wasted on things you don't want to do or see.
6.

Worry-Free Vacation
Leave all the hassle of the organization to us and enjoy the quality time with your family or friends. We'll offer you all the help you need for the trip.
Here are our inspired Thailand Tours and Itineraries for you.