Find / Customize your
dream Myanmar tour
.
Refine
the itinerary.
Book
the trip when you are satisfied.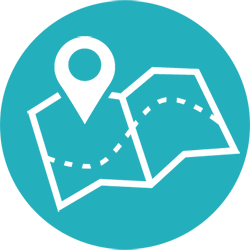 Is it safe to travel in Myanmar?
=> Travel to almost all parts of Myanmar is safe. Smartraveller.gov.au advice says visitors to Yangon, Bagan, Mandalay and Inle Lake should use normal safety precautions. Anyone thinking about visiting Rakhine State should reconsider their need for travel. The overall rating for the country is "high degree of caution".
Is Yangon worth visiting?
=> The former capital city of Myanmar – Yangon – is definitely among the most beautiful cities in Myanmar. With golden pagodas, diverse food and countless tourist attractions, Yangon has a lot to offer. It is also a great place to discover more of Myanmar's culture and explore countless British colonial buildings.
What is the best month to visit Myanmar?
=> From October onwards the rains subside; the best time to visit most of Myanmar is from November to February, when temperatures are relatively manageable. From March to May, the country becomes very hot, particularly the dry zone of the central plains where Bagan and Mandalay often see temperatures in excess of 40°C.
Do you need a visa for Myanmar?
=> To enter Burma, you must have a valid passport with at least six months remaining validity and a valid visa. You should apply for your visa at a Burmese embassy or consulate abroad before you arrive in Burma. ... Once you are approved for the visa, the visa needs to be used within three months.
Can I wear shorts in Myanmar?
=> When visiting temples, for women, knee length (or just above) shorts are fine. However, your shoulders should be covered - no tank tops or camisoles. Men should wear long pants in temples.
How many days do I need in Myanmar?
=> Two weeks is the perfect amount of time to explore Myanmar. If you have less time, you can still have a great experience but it requires careful planning. At a minimum, five days is enough to give you a taste of the country's history and culture by visiting two of Myanmar's "Big Four" destinations.
Do and don'ts in Myanmar culture?
=> Don't point with your foot: In Myanmar the feet convey messages. Pointing with your feet means disrespect. 4, Don't touch anybody on the head: The head is the most esteemed part of the body. ... 8, Don't kiss in public: Displaying physical closeness in public places is frowned upon in Myanmar.
Can you drink the water in Myanmar?
=> Tap water isn't safe to drink in Myanmar; bottled water is available throughout the country for around K300. In many restaurants, free green tea (ye-nwè-gyàn) is left in jugs on tables and is safe to drink.
Is Myanmar safe female solo Travellers?
=> Myanmar is actually pretty safe for solo female travellers, or at least as safe as anywhere else in the world. You are unlikely to encounter any problems but should adhere to the dress code of this deeply Buddhist nation.