There is not really a right or wrong time to visit Vietnam as during most months of the year you will experience both sunshine and rain in varying quantities. Welcome to a country with 2000 + miles of coastline and three different weather systems.
Whilst Vietnam is typically warm and humid, the weather can vary significantly from one region to another due to the countries length. At times there has been snow (yes white snow!) in the mountainous far north whilst the beaches in the south enjoyed 32 °C and sunshine.
It pays to imagine the country as three separate destinations when researching weather for your intended visit and the following information will hopefully help you unravel the complexities.
Mountainous Far North including Sapa, Ha Giang, Bac Ha
The climate in Sapa and Vietnam's far north-west is divided into two seasons: the dry season runs from October to late March with the wet season lasting from April to September. It can get very cold in December and January, especially at night.
The best months to travel in the north-east (Ha Giang) is during the dry season, from October to April, although December and January can get very cold. We recommend avoiding travelling in Ha Giang during the rainy season (May to September).
Trekking and adventure:
The best trekking conditions in Sapa and the northwest are from September to November and from March to May. Daytime temperatures range from 15-28°C, and night-time temperatures from 10-18°C. Trekking and cycling are possible year round, however the wintertime can be rather chilly, and the summer rather wet.
Central Vietnam including Hoi An, Danang, Hue, Quy Nhon & Nha Trang
Hoi An, Hue & Danang in the centre of Vietnam have hot and dry weather from mid-January to late August, with temperatures often reaching the mid-30's °C. During the winter months the rainfall increases with October and November achieving peak levels, occasionally in the form of typhoons.
Hue is often cooler than Hoi An, especially early in the year. In addition, with each sitting on opposite sides of a small mountain range the weather can often differ between the two greatly on any given day.
Quy Nhon is a six hour drive south of Hoi An and shares a similar weather pattern although the dry season is slightly longer due to its proximity to the southern system.
At the far south of Central Vietnam, Nha Trang benefits from a longer dry season (typically January to September), with high temperatures and little rain . The rainy season runs from October to early December with almost half the annual rainfall falling in October and November.
North Vietnam including Hanoi, Halong Bay, Cuc Phuong, Mai Chau & Ninh Binh
Hanoi and North Vietnam has a distinct winter and summer season. The cool but mostly dry winter lasts from November to April when temperatures average 17-22°C with the coldest months being January - March.
Summer lasts from May to October when it is hot and humid and the region experiences its highest rainfall. July to September are often the wettest months of the year. During these months severe weather can prevent junks sailing in Halong Bay although such weather is rare.
South Vietnam including Ho Chi Minh City, The Mekong Delta, Dalat & Phu Quoc
With temperatures remaining constant year round the climate of the south is split into two simple seasons, wet and dry. The dry season begins in November and ends in April/early May with late February to May being slightly hotter and with higher humidity. The wet season lasts from May to early November with the months from June to August receiving the highest rainfall of the year. Throughout much of the wet season rainfall is generally heavy but short lasting, often occurring in a mid-afternoon heavy downpour.
The average temperatures in the south range between 25 - 35°C year round.
In the far south, the beaches of Phu Quoc enjoy a monsoon climate with two seasons; wet (late-July to late October) and dry (November to July). Visits to Phu Quoc can be made year-round although the best time is during the dry season (outside of October the chances of sunny days remain high).
Dalat is wet from June to October making outdoor pursuits problematic. From November to May it is far dryer although cold in December & January.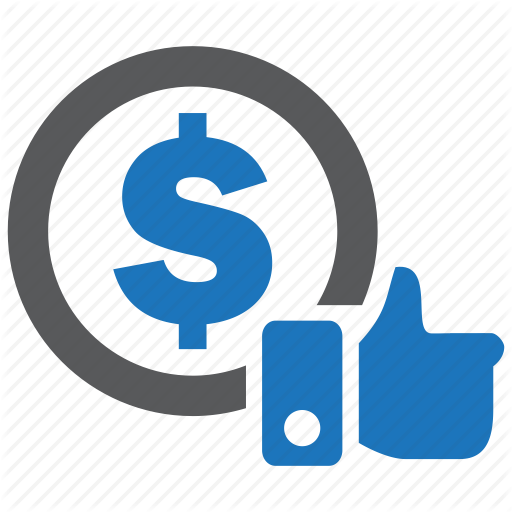 What should I do to have a good Vietnam trip?
If you wish to have a pleasant trip and free of care, no way is better than traveling through a tour company like us. You just only tell us your requirements, your interests, your trip's budget; we will arrange for you a good trip. Your main task is now: Enjoy your mean time with experience real Vietnam by your own way. You do not have to lose time for finding transportation to go somewhere you want; you do not have to spend time on finding hotel rooms to stay, restaurant to eat, think of where to visit and how to know the best about that place?
In fact, some tourists have face with many troubles relate to the above elements because they are strangers in a strange country. That takes them lots of time and makes their trip unmemorable.
However, you can save money because when you use the packaged services, the cost is not as high as detail services. And if you book hotel rooms, then transportation, then tour guide, and eat yourselves…the total cost is much higher than packaged services.
Who need and Who do not need Vietnam visa?
Visitors to Vietnam must obtain a visa from one of the Vietnamese diplomatic missions or via agency on arrival unless they come from one of the visa exempt countries. All visitors must hold a passport valid for 6 months.
Visa exemption
Nationals of certain countries may visit Vietnam without visa for a period of time, hereunder is the list of countries and regions that have visa exemption arrangements with Vietnam.
Countries : Term of residence
Asia
Singapore : less than 30 days, Thailand : less than 30 days, Malaysia : less than 30 days, Philippines : less than 21 days, Laos : less than 30 days, Indonesia : less than 30 days, Japan : less than 15 days, South Korea : less than 15 days
Nordic
Sweden : less than 15 days, Finland : less than 15 days, Denmark : less than 15 days, Norway : less than 15 days
Europe
Germany : less than 15 days, France : less than 15 days, UK : less than 15 days, Italy : less than 15 days, Spain : less than 15 days
For more information, please read our Frequently Asked Questions