These Laos tours and Laos itineraries are designed to give you some suggestions for what is possible when you travel in Laos, and they showcase some of the routes that we've found work particularly well. Treat them simply as inspiration, because your trip will be created uniquely for you by one of our specialists based on your particular tastes and interests.
Find / Customize your dream Laos tour.
Refine the itinerary.
Book the trip when you are satisfied.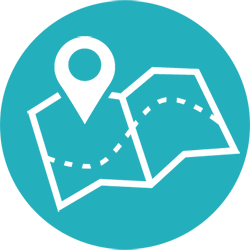 Do you need a visa to visit Laos?
=> Visitors to Laos must obtain a visa from one of the Laotian diplomatic missions or online unless they come from one of the visa exempt countries or qualify for visa on arrival. All visitors must hold a passport valid for 6 months.
Can you get Laos visa on arrival?
=> The Lao government issues 30-day tourist visas on arrival at all international airports and most international border crossings. The whole process is very straightforward. You need between US$30 and US$42 in cash, one passport-sized photo and the name of a hotel or guesthouse.
Is Laos worth going to?
=> Laos is definitely worth doing. I've only been to Vang Vieng Luang Prabang and Vientiane so others may have a different opinion but i thought Laos is a little more 'untouched' than the rest of SE Asia, which is nice.
How safe is Laos?
=> Yes, Laos is a safe place for independent travel, and many find it much safer than their hometowns in the west. There are occasional reports of petty theft, and the occasional bag snatching, but these can be avoided by being cautious with your belongings.
How long do you need in Laos?
=> 10 days to two weeks is an ideal time to spend in Laos on an introductory trip. The three stops are very well worn stops for the average backpacking tourist and you'll find loads to do. Hopefully, you'll enjoy it enough to make a return trip and visit some more out of the way places.
What injections do I need for Laos?
=> Yes, some vaccines are recommended or required for Laos. The National Travel Health Network and Centre and WHO recommend the following vaccinations for Laos: hepatitis A, hepatitis B, typhoid, cholera, yellow fever, Japanese encephalitis, rabies, polio and tetanus.
What currency do they use in Laos?
=> The local currency in Laos is the Kip which is issued in denominations of 500, 1,000, 2,000, 5,000, 10,000, 20,000, 50,000 & 100,000 Kip notes.
Where can I exchange Laos Kip?
=> Visitors may also choose to exchange currency at a local bank, and the two biggest bank chains, Banque Pour Le Commerce Extérieur Lao Public (BCEL) and Banque Franco-Lao (BFL), are respectable options.
What can you do in Laos in 3 days?
=> 8 things you must do on a 3 day visit to Luang Prabang
Walk through the old town of Luang Prabang. Luang Prabang boasts over 30 temples (called wats). ...
Take sunset cruise in the Mekong. ...
Explore Luang Prabang night market. ...
Alms-giving ceremony. ...
Walk up Mount Phousi. ...
Visit Kuang Si Waterfall. ...
Go to Laos' only Buffalo farm. ...
Take a boat trip to Pha Tad Ke Botanical garden.
What should I pack for Laos?
=> Clothing, Footwear and Accessories. T-Shirts, Short and Other Light Clothing – Laos is warm and sunny most of the year, meaning you'll want to pack t-shirts, shorts and other summer clothing. Since laundry services are cheap and readily available, four to five days worth of clothing is ideal.
What can I buy in Laos?
Silk and Textile Weaving. The traditional textiles made in Laos are intricately dyed and woven by hand using wild silk. ...
Champa Flower. Plumeria alba, colloquially called "champa" is the national flower of Laos. ...
Woven Baskets. ...
Silver and Gold. ...
Champasak Coffee. ...
Lao Bumper Sticker. ...
Wood Carvings.
Why should I visit Laos?
=> From Luang Prabang to Vang Vieng, steamy Jungles to the mighty Mekong; Laos is just so dang naturally beautiful from every angle. ... Then there's the Mekong River, which winds its way through some pretty exotic and fascinating areas, like the 4000 Islands and Don Det.
Which is better Luang Prabang or Vientiane?
=> Both places have their charm and attraction. All in all there is better food to be had in Vientiane, and more temples and museums to see in LP. Luang Prabang but it's a pity you have to choose. ... Vientiane is also relaxed - nothing like a capital city - maybe not so much to 'see' there.
What is the best time of year to visit Laos?
=> The small, landlocked country of Laos is best visited between October and April, when the weather's warm and dry throughout. River travel is best between November and January, when high water levels make passage easy along Laos' main waterway, the Mekong River.
How do you cross the border from Thailand to Laos?
=> To enter Laos via Chiang Rai, you will need to go to the Chiang Khong border crossing in northern Thailand. You will enter Laos over the Mekong near the golden triangle. It may also be worth a day trip to some of the border towns in this area.
What are the seasons in Laos?
=> Laos has two main seasons, the rainy season which runs between May and October, and the dry season which lasts from November till April. The latter can be further divided depending on the average temperatures.
How many days should I spend in Vientiane?
=> Five days will be a bit much for many travelers. Unless you need some down time from your journey, two to three days will be enough time to see most of the sights and get a taste of the city.
How many days should you spend in Luang Prabang?
=> To make the most of this beautiful city, you should try to dedicate 4 days for it. We've put together a 4 days detailed itinerary to Luang Prabang which will allow you to hit the main sights and attractions.
What should I wear in Laos?
=> Lightweight and loose-fitting clothes are the best all-round option in Laos, including cottons and linens to combat the humidity. Laos is not a very dressy place unless you are living the high life in Vientiane or Luang Prabang, so smart clothes are not really a necessity.
How hot does it get in Laos?
=> The hottest time of the year in Laos is typically between the months of March and June, when temperatures can climb to 35°C and above.
Is Laos safe for female Travellers?
=> As a woman alone in Laos it is really safe to travel solo and an ideal Asian country for independent travelers. That's why we've given it 4 out of 5 stars. The main Laos religion is Buddhism in the country, therefore, the Laos people are kind and hospitable and can be shy.
Can you drink tap water in Laos?
=> You should NOT drink the tap water in Laos, most water sources have been either polluted from chemical waste to human waste, poor sanitation infrastructure, or old pipes. You should only drink bottled or purified water and avoid drinking anything with ice in it
Do I need malaria tablets for Laos?
=> Malaria is a risk in some parts of Laos. If you are going to a risk area, fill your malaria prescription before you leave, and take enough with you for the entire length of your trip. Follow your doctor's instructions for taking the pills; some need to be started before you leave.