These Laos tours and Laos itineraries are designed to give you some suggestions for what is possible when you travel in Laos, and they showcase some of the routes that we've found work particularly well. Treat them simply as inspiration, because your trip will be created uniquely for you by one of our specialists based on your particular tastes and interests.
Find / Request for your dream Laos tour.
Refine the itinerary.
The inquiry and quotation procedure is completely FREE.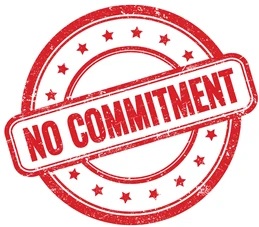 You do NOT have to commit to the Proposal until you are fully satisfied.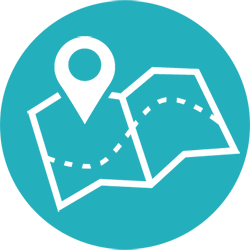 Do you need a visa to visit Laos?
=> Visitors to Laos must obtain a visa from one of the Laotian diplomatic missions or online unless they come from one of the visa exempt countries or qualify for visa on arrival. All visitors must hold a passport valid for 6 months.
Can you get Laos visa on arrival?
=> The Lao government issues 30-day tourist visas on arrival at all international airports and most international border crossings. The whole process is very straightforward. You need between US$30 and US$42 in cash, one passport-sized photo and the name of a hotel or guesthouse.
How long do you need in Laos?
=> 10 days to two weeks is an ideal time to spend in Laos on an introductory trip. The three stops are very well worn stops for the average backpacking tourist and you'll find loads to do. Hopefully, you'll enjoy it enough to make a return trip and visit some more out of the way places.
What should I pack for Laos?
=> Clothing, Footwear and Accessories. T-Shirts, Short and Other Light Clothing – Laos is warm and sunny most of the year, meaning you'll want to pack t-shirts, shorts and other summer clothing. Since laundry services are cheap and readily available, four to five days worth of clothing is ideal.
Why should I visit Laos?
=> From Luang Prabang to Vang Vieng, steamy Jungles to the mighty Mekong; Laos is just so dang naturally beautiful from every angle. ... Then there's the Mekong River, which winds its way through some pretty exotic and fascinating areas, like the 4000 Islands and Don Det.
What is the best time of year to visit Laos?
=> The small, landlocked country of Laos is best visited between October and April, when the weather's warm and dry throughout. River travel is best between November and January, when high water levels make passage easy along Laos' main waterway, the Mekong River.
What are the seasons in Laos?
=> Laos has two main seasons, the rainy season which runs between May and October, and the dry season which lasts from November till April. The latter can be further divided depending on the average temperatures.
Why Should You Take our Laos Private Tours?
1.
Personalized Itinerary
You'll get a flexible trip plan tailored to your interests, needs and budget. While we suggest a plan, it's you who decides where to go, when to start, where to live, and how long to stay there.
2.
Hand-Picked Hotels & Restaurants
You can choose the accommodation and food that suit your tastes.
3.
Private Local Guides
Local guides in a Laos private tour only get your needs focused, and have enough time to answer all your questions.
4.
Private Vehicle & Driver
You'll travel in a private car, spacious and comfortable, with your driver who is always ready to escort you to the next destination.
5.
Affordable Price
Laos Private tours can be available at a reasonable price while ensuring quality. As the trip is planned around your needs and interests, no money will be wasted on things you don't want to do or see.
6.

Worry-Free Vacation
Leave all the hassle of the organization to us and enjoy the quality time with your family or friends. We'll offer you all the help you need for the trip.
Here are our inspired Laos Tours and Itineraries for you.