18 May, 2020 Hàn Ly
Many foreign tourists commented that Vietnam has a lot of things attractive to them, not only by the beautiful nature but also by the strange things that they have not met anywhere.
Drive across the length of the country on exciting roads
To truly see the beauty and experience of Vietnam, skip the passenger car, plane or train and find yourself a motorbike.
The freedom to surf on the dusty roads and stay overnight at the homestay is a very interesting feeling. It is not an experience for everyone, but those who love the feeling of adventure and want to explore on their own must try. The highlands and mountains north of Hanoi are the best places for this adventure.
Remember to stop by Bui Vien Street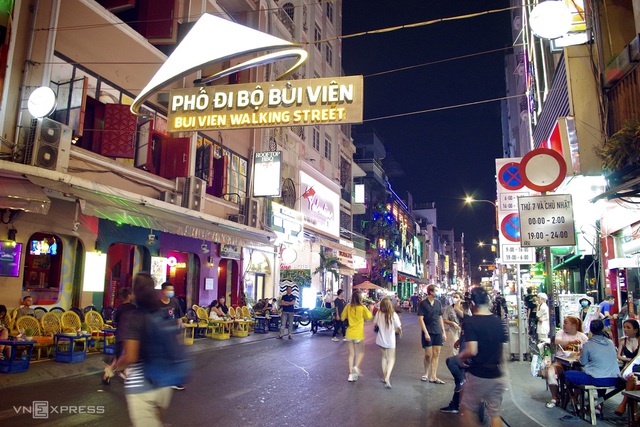 Bui Vien in Saigon is like Khao San street in Bangkok, even more crowded and fun. Although you can only sit on small plastic chairs on crowded sidewalks, visitors will definitely have an extremely fun, memorable night, meeting people from all over the world and drinking delicious beer. great. This was a really interesting experience.
Board the boat to party in Ha Long Bay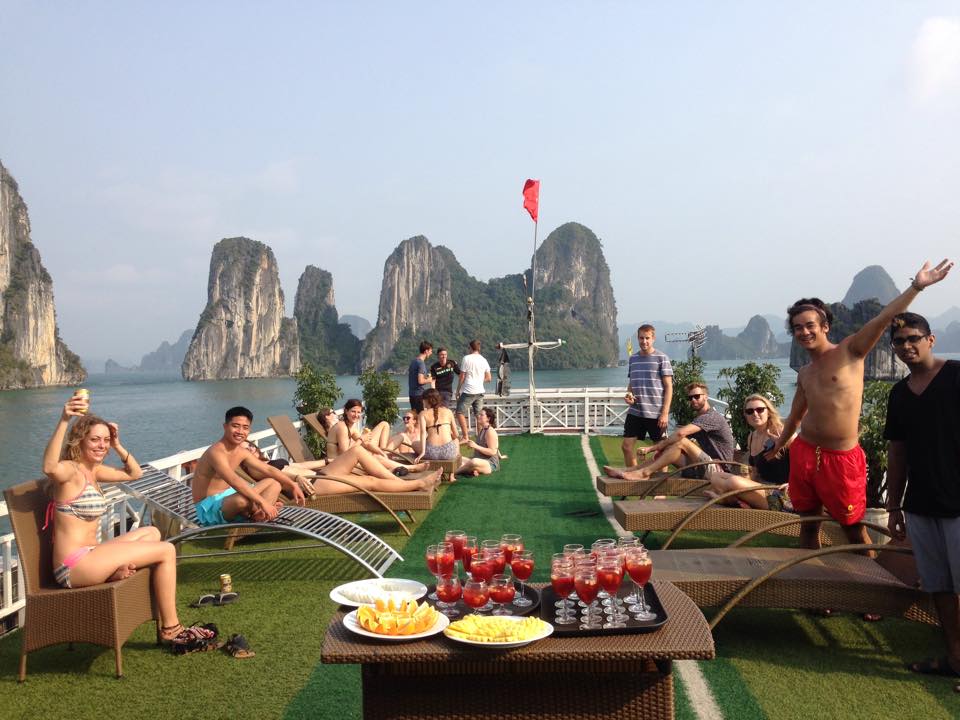 Wearing a swimsuit and choosing a beautiful location on the cruise ship in Halong Bay will give you a party like heaven. The ship will glide around outstanding mountains in an unmistakable landscape of clouds, sky and water and you sit there, blankly admiring with a delicious beer in hand. In addition, the seafood here is also impeccable.
The highest mountain in Indochina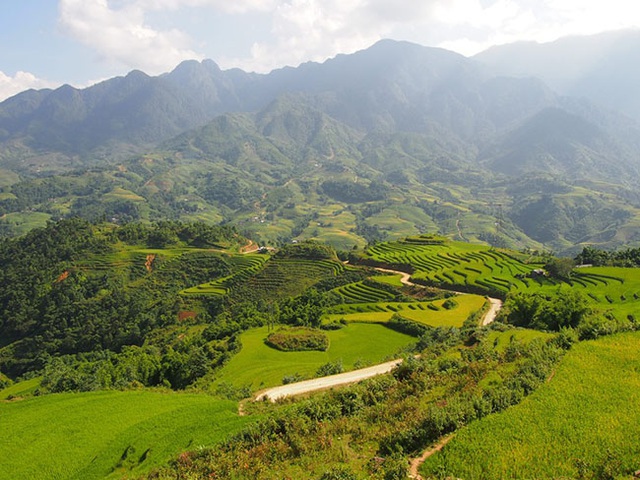 If you have ever seen the image of terraced fields and Mong people dressed in ethnic clothes, you will know how beautiful Muong Hoa Valley is. Fansipan Mountain looms over Sapa, this small city has become increasingly popular with tourists.
You might try your best to climb the highest mountain in Indochina, and it's not easy to get to the top. Most hike to the top takes a few days, but it will feel great to be accompanied by clouds through dense forests and breathtakingly beautiful natural scenery.
Drive on white sand dunes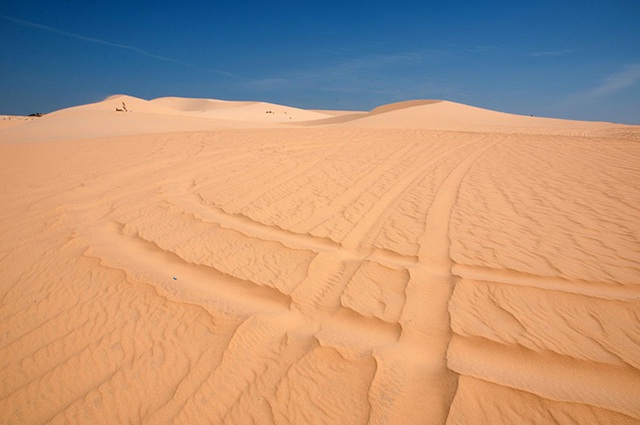 Coming to the sand dunes in Mui Ne, visitors will see the huge sand dunes between a fishing village and a forest, this is really a wonderful sight. Visitors can wander around and capture the fascinating moments and images.
More adventurous people can dive down one of the sandy slopes like sliding down a snowy hill in winter in Europe. The most exciting is to rent a 4-wheel drive and drive around the white sand dunes.
Attend a pool party between Saigon
Foreigners, tourists and locals are often fond of gathering at rooftop swimming pools in Ho Chi Minh City to relax, relax and seek more fun. Here, a Vegas-style pool party will be held.
Drinking beer late at night in Hanoi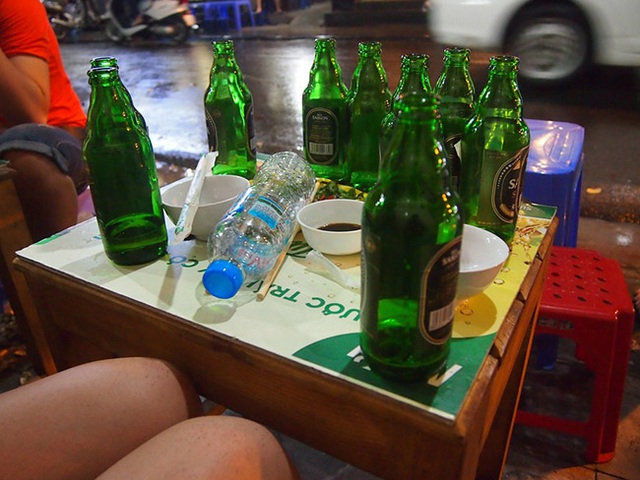 When night falls, the streets of Hanoi become incredibly quiet. However, there are still places that sell extremely good night food and the thrilling "bustling" spots of young people. For info on these spots, ask the locals and you will surely love it.
Go canyon in Da Lat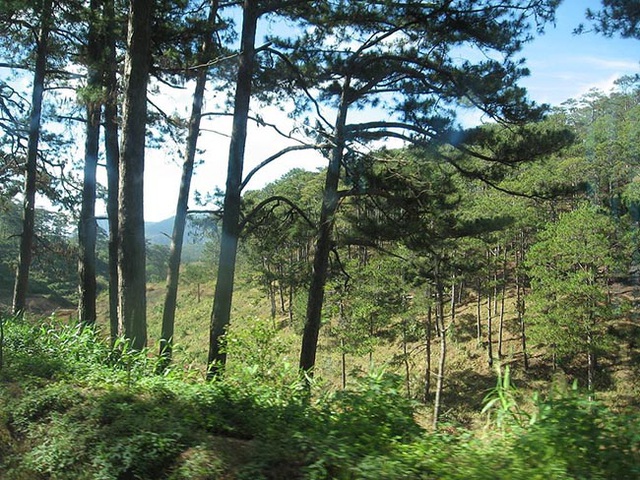 Most people come to Dalat because of the fresh air and beautiful natural scenery. For those who prefer thrills, try crossing the falls, down cliffs and waterfalls, sliding down natural water slopes and walking through ravines. Feeling as you dive into the whirlpool can be a little scary, but the strong emotions and excitement will make you never forget.
Canoe surfing in Nha Trang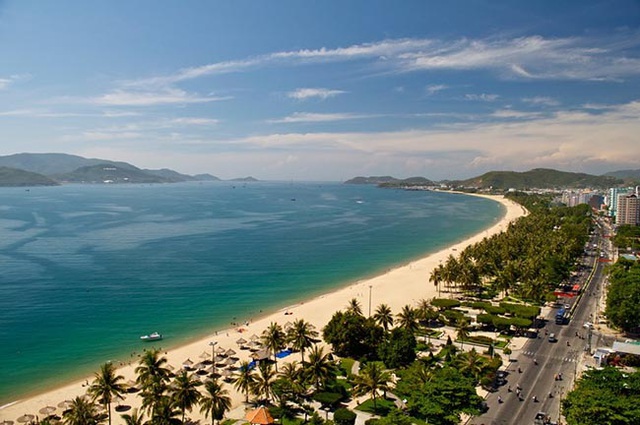 Nha Trang beach is very beautiful with white sand beach running, clear blue sea water and canoes floating on the water. Sit on it, turn on the gas very hard and dart like a shot on a pristine clean water, you will find this is really a great feeling.
Enjoy the delicious food
Part of the fun of traveling is to try new foods. Vietnam is a land without limits of strange meals, unlimited culinary creations.
Vietnamese food is delicious, nutritious and quite safe for the stomach. However, there are countless strange dishes that surprise visitors such as fried sparrows, frogs, eels, even some insects ... but if you are brave enough to overcome fear and taste, you It will taste delicious.
👉 Read more: Vietnam Tour Packages, Vietnam Cambodia Tours, Halong Bay Cruises, Mekong River Cruises, Southeast Asia Tours, Indochina Tours
Nguồn: Báo Giao thông